By rwimberly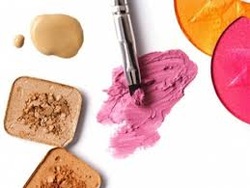 For the first time, visitors and exhibitors who are interested in the beauty industry in the Philippines will have a show to go to next June in Manila.
UBM ASEAN, a division of UBM Asia, will launch PhilBeauty June 18-20 at the SMX Convention Centre, which will include a conference and exhibition.
This will be the only beauty show in the Philippines which offers local and international buyers and suppliers the opportunity to meet and network in a professional business environment, according to show organizers.
"We are pleased to be a part of this fast-growing beauty market, and to help stimulate its development by providing a platform for buyers and trade professionals from the Philippines and surrounding region to network with local and international suppliers, forge partnerships and conduct business," said M Gandhi, managing director, UBM ASEAN Business.
There are several reasons the Philippines presents a good launch opportunity for the beauty market:
With a population of almost 100 million, the Philippines is one of the largest beauty markets in South-East Asia.
The country enjoys positive economic growth and an expanding middle class.
Rising disposable incomes have increased demand for grooming and personal care products, and international and domestic brands are eager to capitalize on the growth.
Dr. Mike Turvill, president of the Chamber of Cosmetics Industry of the Philippines (CCIP), said he welcomes the initiative, adding, "With the abundance of natural resources, the Philippines has the potential to create a strong domestic industry. PhilBeauty will be an important showcase for domestic products and services, and to generate new business and infuse new ideas."
UBM ASEAN operates from its offices in Malaysia, Thailand, Indonesia, Singapore, Vietnam and the Philippines with more than 50 events in this region.
0 responses to 'UBM ASEAN Set to Launch First Beauty Show in Philippines'
Source: Trade Shows