By rwimberly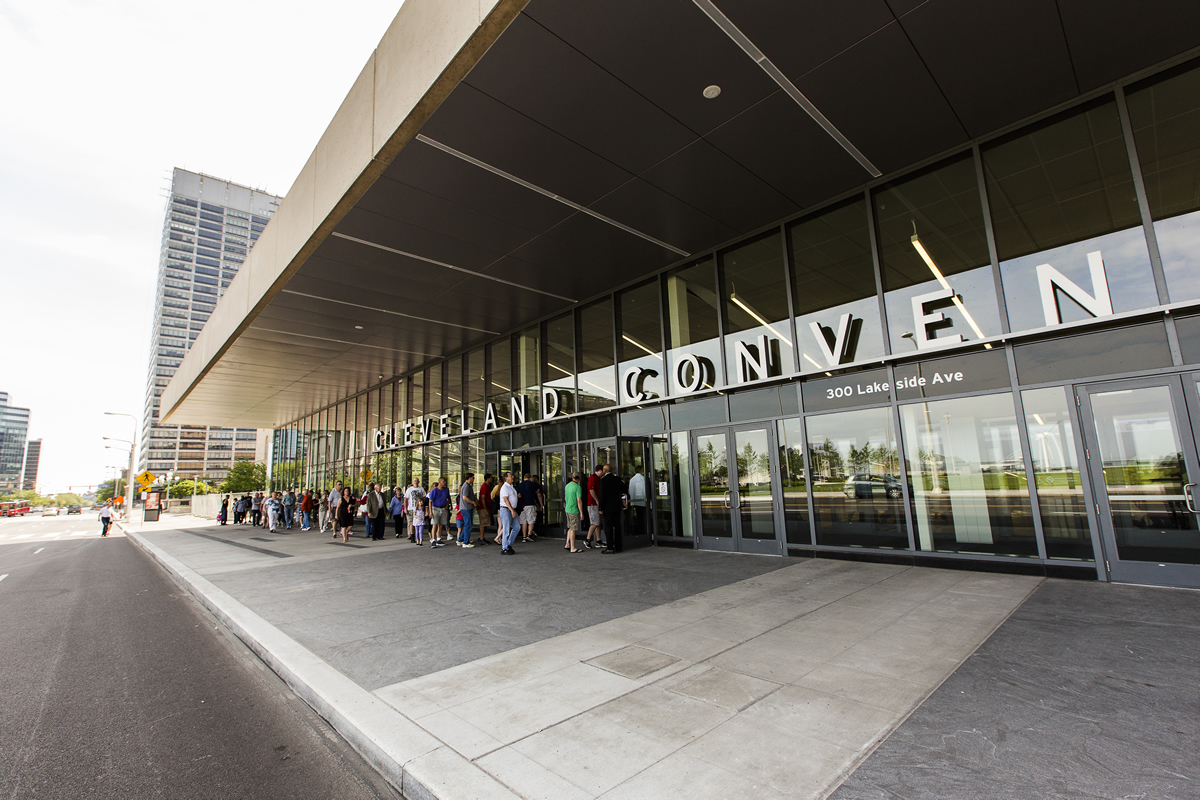 Just days before the official ribbon-cutting ceremony marking the grand opening of Cleveland's Global Center for Health Innovation, venue management company SMG has been recommended for not only that venue's contract, but also the one for the adjacent Cleveland Convention Center.
Merchandise Mart Properties Inc. guided the process of opening the two centers, but recommended to the Cuyahoga County officials that SMG take over management of the venues going forward.
If approved, SMG will assume management Nov. 15.
"SMG is delighted to partner with Cuyahoga County to manage the Cleveland Convention Center and Global Center for Health Innovation," said Gregg Caren, executive vice president, SMG Convention & Exhibition Centers.
He added, "The Cleveland Convention Center facility has quickly established itself as a great place to host a trade show, convention, conference, or special event and has truly put Cleveland back on the map as a convention destination."
The Global Center for Health Innovation already has signed on several high-profile clients, including the Healthcare Information and Management Systems Society.
HIMSS will lease on the fourth level 12,500 square feet for its Innovation Center, a testing, demonstration, exhibition and educational facility, with another 12,500 square feet of exhibition space.
The Cleveland Clinic and GE Healthcare also previously signed on as tenants, along with a host of other companies.
The $450 million project includes the 100,000 square foot medical mart, with the adjoining 230,000 sq. ft. convention center.
In addition, the facility will have more than 92,000 sq. ft. dedicated to meeting rooms and a ballroom looking out onto Lake Erie in downtown Cleveland.
"We look forward to working closely with Positively Cleveland and the local hospitality community, fostering the same alliance model we have built with over fifty destination marketing organizations nationwide," Caren said.
He added, "Much like a national hotel brand, SMG will provide immediate exposure for the new venue through print and electronic media, representation at key industry events, and national client relationships. SMG gives municipal clients such as Cuyahoga County significant national exposure, speed to market and the benefit of experience and success in convention sales and marketing support."
SMG has won several large convention center contracts in the past few years, including Philadelphia's Pennsylvania Convention Center, Chicago's McCormick Place and Detroit's Cobo Center.
In all, SMG manages 233 facilities throughout North America, including 72 convention centers, 71 arenas, 60 theaters and performance venues, nine stadiums, and 23 equestrian centers.
0 responses to 'SMG Recommended for Global Center for Health Innovation & Cleveland Convention Center Contracts'
Source: Trade Shows