By rwimberly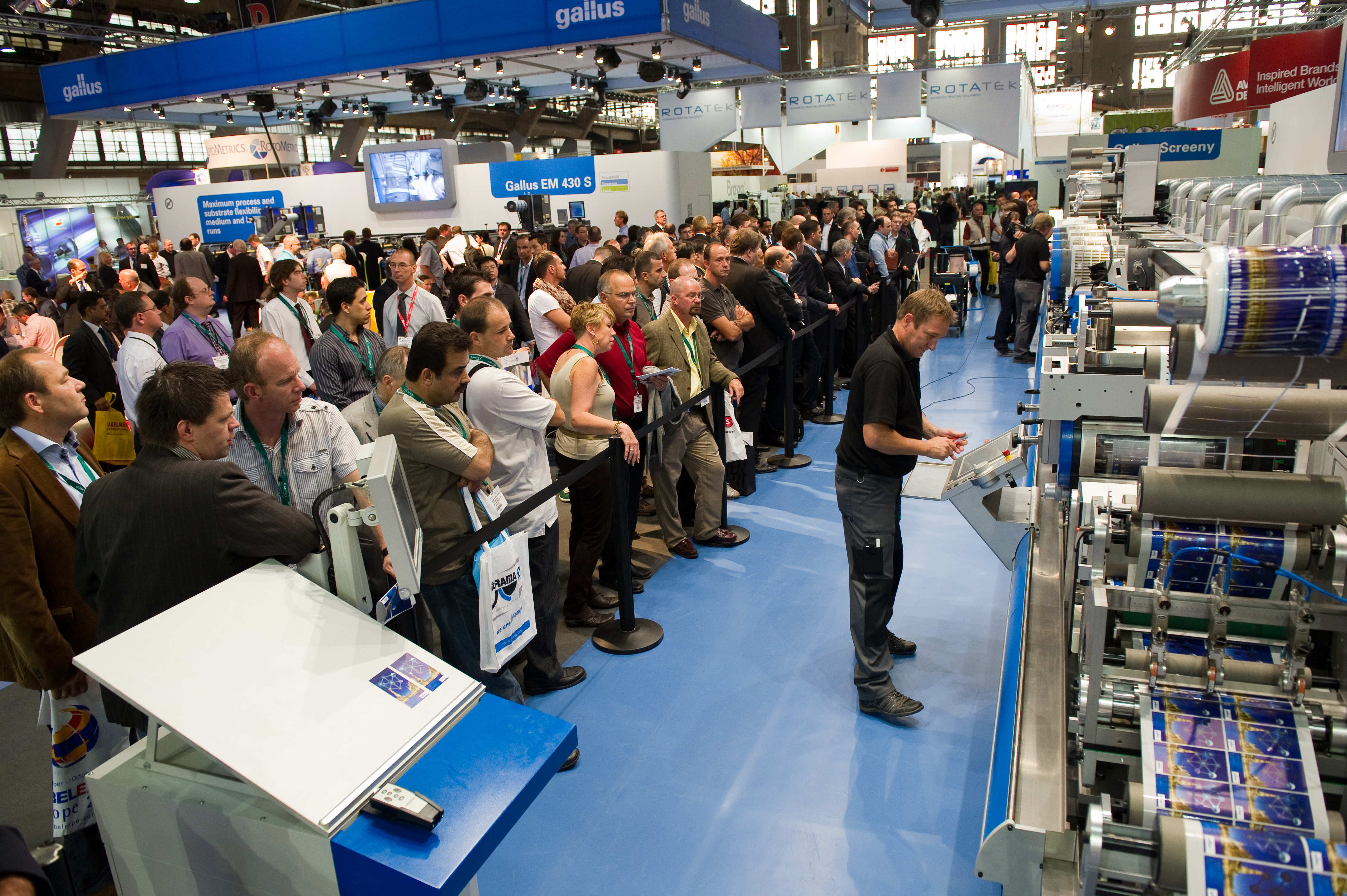 After surviving tough economic times in the European Union, the recent biennial Labelexpo Europe 2013 show scored record-breaking attendance numbers, as well as increases in exhibitors and showfloor size, compared with the 2011 event.
This year's show, owned by U.K.-based Tarsus Group, was held Sept. 24-27, covering seven halls at Brussels Expo in Belgium and attracting 31,795 attendees, up 11 percent, compared with 2011. Attendees also came from 158 countries, up from 123 in the previous show.
There also were just under 600 exhibitors, an increase from 550 in 2011, spread out on a 33,000 square meters (355,209 square foot) showfloor – the largest in the show's 33-year history.
"With the Eurozone now out of recession, confidence and optimism is beginning to return to wider global industry and converters are starting to invest in their businesses again," said Lisa Milburn, managing director of Labelexpo Global Series
She added, "This year's Labelexpo Europe is without doubt another world-class event! Seeing our manufacturers and suppliers making sales here confirms that Labelexpo Europe is the best-selling platform in the label and package printing industry with printers prepared to spend high on capital equipment."
The showfloor featured the launch of more than 150 new products, including presses, ancillaries and consumables.
There also were two new sections to the showfloor that were well received – The Package Printing Workshop and Inkjet Trail.
Exhibitors at the show said they were pleased with the turnout.
Sonia Arcos, Cheshire Anilox Technology, said, "Labelexpo Europe 2013 was the first public showing of our new engraving the maxfloUV which has attracted huge interest because of its print versatility and innovative way of resolving the long standing problem of UV spitting. Visitor numbers to our stand far surpassed Labelexpo Europe 2011, and the number of new contacts made and sales orders placed have increased beyond expectations."
Sara Ascari, Diavy Holography, added, "Diavy Holography Technologies would like to thank the huge number of visitors at Labelexpo Europe 2013 for their interest in our company! For us, Labelexpo Europe 2013 has been a great success, so we look forward to seeing you again at Labelexpo Europe 2015!"
Already anticipating a successful show in two years, by the end of this year's show, 86 percent of the space was rebooked for the 2015 edition – the highest ever onsite rebook rate, according to show organizers.
0 responses to 'Labelexpo Europe 2013 Grows Attendance, Exhibitors, Showfloor'
Source: Trade Shows