By rwimberly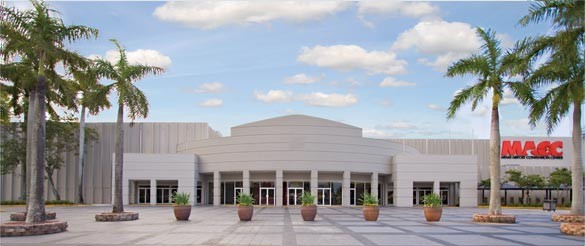 George Little Management's Miami Beach Antique Jewelry & Watch Show will move off the beach and into the city at the Miami Airport Convention Center when it runs next Nov. 14-16.
"By moving this show to Miami, we're able to respond to requests from our dealers and attendees by hosting this show in November, versus earlier date patterns in September and October," said Dan Darby, group show director for U.S. Antique Shows and vice president of GLM.
He added, "The Miami Airport Convention Center already hosts our Miami National Antique Show and was uniquely able to fulfill this request for us."
In line with the change of location, the show has been renamed the Miami Antique & Jewelry Show.
Besides the date timing and convenient airport location, the move also puts the show right next to the International Watch & Jewelry Guild's (IWJG) Trade Show, which is on tap Nov. 17-18 and also attended by several U.S. Antique Shows dealers, according to show management.
Joe Nelson, executive director of the International Watch and Jewelry Guild, said, "This is a winning situation for everyone. The IWJG members and the Miami Antique Jewelry & Watch Show dealers have an opportunity to experience these two great shows on one business trip. We're excited!"
With the Miami Airport Convention Center's 172,000 square feet of meeting and exhibition space, show organizers also said they expect a 20-percent increase in exhibitors at next year's show.
The showfloor typically showcase at least 100 dealers from brands such as Cartier, Rolex, Tiffany & Co., Harry Winston, Patek Philippe, Van Cleef & Arpels and more.
The Miami Antique & Jewelry Show is part of a portfolio of eight antique-related events, including the Las Vegas Jewelry & Watch Show and the Armory Antique Show in New York City.
0 responses to 'GLM's Miami Beach Antique Jewelry & Watch Show Moves Off Beach to Miami'
Source: Trade Shows