By rwimberly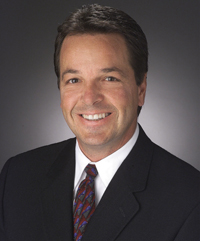 Thirty-year trade show industry veteran Brian Casey has been chosen by the Center for Exhibition Industry Research's board of directors as the new president and CEO for the organization.
Casey was identified as the best candidate after an extensive search process that was initiated after long-time head of CEIR, Doug Ducate, announced he was stepping down from the role.
Casey's new position will begin Dec. 1.
"I am very honored and excited to have been selected to lead CEIR moving forward," Casey said.
He added, "Having been in the industry for more than 30 years, I have seen CEIR grow and become the essential source for providing thousands of professionals with the data and research that fuels our industry."
Casey currently is vice president and general manager for the Cleveland Global Center for Health Innovation & Convention Center, which is set to open Oct. 8.
Casey also has served as president and CEO of the High Point Authority (producer of High Point Markets), owner of Next Generation Events Group, executive vice president at SmithBucklin and managing director of trade shows for the International Housewares Exposition.
The CEIR board and selection committee retained the services of Minnesota-based SearchWide, an executive recruiting company, to handle the search.
"The selection of Brian was a unanimous decision by the CEIR Search Committee and similarly endorsed by the CEIR Board," said Greg Ortale, CEIR's board chairman. "We have the utmost confidence and admiration in him based on his background which will uniquely benefit CEIR, and we look forward to working closely together on the strategic initiatives and research projects that have made CEIR the well-respected organization that it has become today."
He added, "I am pleased to know that CEIR will be led by a professional with an exemplary background and credentials who understands the exhibition industry, and is committed to its future."
Besides his extensive work history, Casey has been involved on several industry boards, including CEIR's and the International Association of Exhibitions and Events.
Casey is a past chairman of Major American Trade Show Organizers (MATSO) and past chairman of the IAEE Midwest Chapter.
0 responses to 'Brian Casey Named President, CEO of Center for Exhibition Industry Research'
Source: Trade Shows