By rwimberly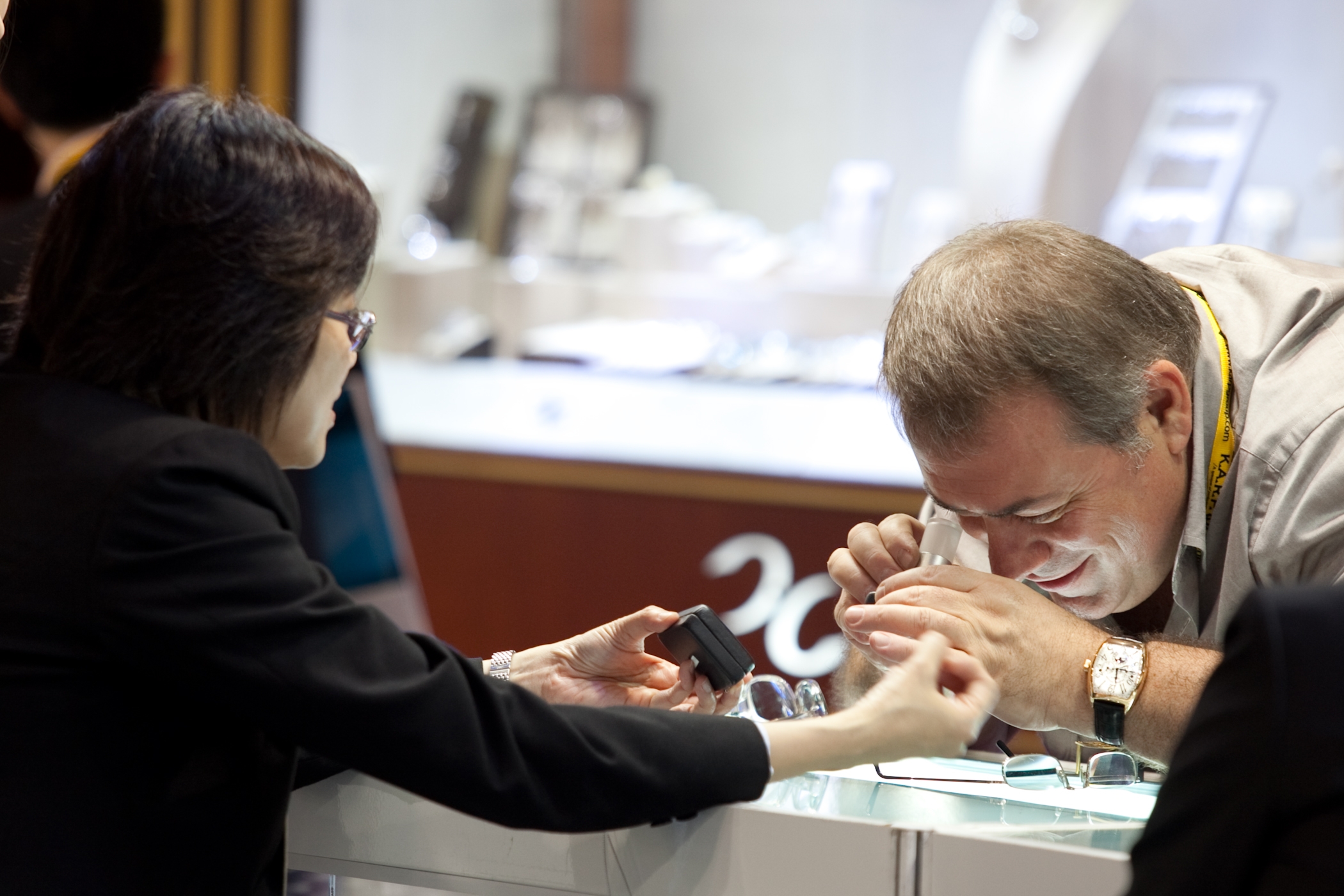 The 31st edition of the September Hong Kong Jewellery & Gem Fair, organised by UBM Asia, concluded this year as another record-breaking show, with attendance from 3,633 exhibitors from 48 countries and regions.
UBM hosted the seven-day show across two venues in Hong Kong, namely the AsiaWorld-Expo (AWE) Sept. 11-15, and the Hong Kong Convention & Exhibition Centre (HKCEC) Sept. 13-17.
According to UBM, a total of 52,651 unique visitors from 154 countries and regions were recorded and contributed to more than 115,300 visits during the fair.
Around 69 percent of total visitors were from overseas, where the top 10 visiting countries included mainland China (14,899), India (3,124), the U.S. (1,962), Thailand (1,753), Taiwan (1,630), Japan (1,395), Korea (1,001), Philippines (998), Indonesia (791) and Australia (680).
"Given its strong global reputation, participating in the September Fair has become a tradition for serious international jewellers. Demand for diamonds and gemstones was robust," said Celine Lau, director of Jewellery Fairs, UBM Asia.
She added, "The 6.8-percent growth in visitor numbers from Asia, compared to last year's edition, tells us that the region continues to be the engine of growth for the luxury jewellery market. Specifically, the number of buyers from the Chinese mainland was up 11 percent and India up 11.6 percent. We also noticed growth in the number of buyers from other Asian markets such as Malaysia, Thailand and Vietnam."
0 responses to '3,600-plus Exhibitors Joined UBM's September Jewellery Show in Hong Kong'
Source: Trade Shows